Tables and ladders and chairs…and trash cans and turnbuckles — 2021 Topps WWE Fully Loaded has a smorgasbord of relics on its checklist, going well beyond the usual shirts and event-used mats.
Like the brand's 2020 debut, every card in the product is an autograph. This includes lots of autographed memorabilia cards as well.
Fully Loaded hobby boxes are single-card affairs.
2021 Topps WWE Fully Loaded Checklist Overview
Regular autographs fall under a pair of themes that look largely to the past and future of WWE.
Legends Autographs take a historical approach to feature some of the big names to wrestle in a WWE ring. On the opposite end of the spectrum are Future Stars Autographs, representing fresh faces in NXT and on Raw and Smackdown.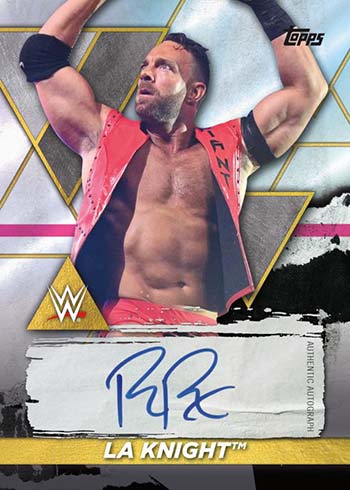 Parallels for both of these include Emerald (/99), Citrine (/75), Onyx (/50), Sapphire (/25), Printing Plates (1/1) and Ruby (1/1).
Autograph relics come in seven different forms, depending on the memorabilia that's included. Gear, Ladder, Metal Chair and Table Autograph Relics have Citrine (/75), Onyx (/50), Sapphire (/25) and Ruby (1/1) parallels.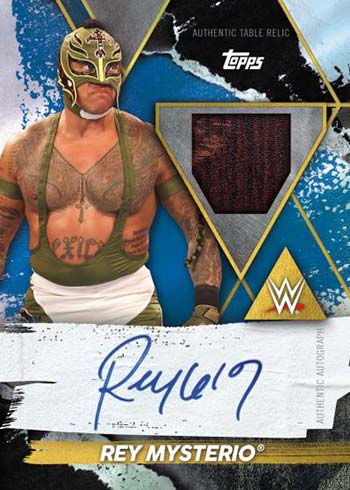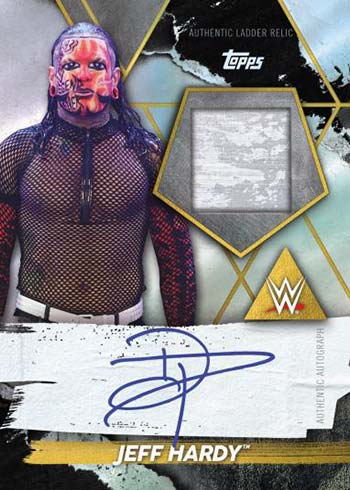 Autographed Oversized Mat Relics, Autographed Turnbuckle Relics, and new Autographed Trash Can Relics have a similar parallel structure with the addition of Emerald (/99).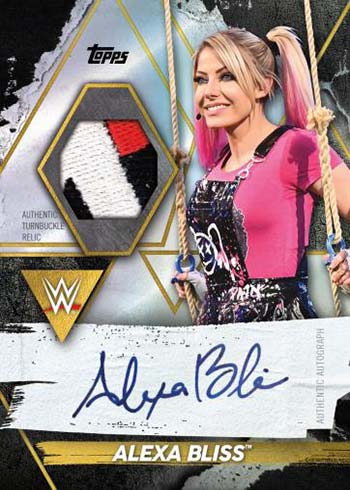 All autographs in 2021 Fully Loaded have on-card signatures. They also come in an encased holder.
2021 Topps WWE Fully Loaded wrestling cards at a glance:
Cards per pack: 1
Packs per box: 1
Boxes per case: 20
Release date (subject to change): December 22, 2021
What to expect in a hobby box:
Autographs or Autograph Relics – 1
The 2021 Topps WWE Fully Loaded checklist will be up when it's available, likely shortly before the set comes out.